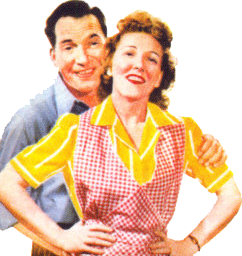 If the term "military quarters" doesn't evoke the warm fuzzies, you might be surprised to know that many service members jump at the opportunity to take advantage of military housing. The waiting lists alone are evidence of this interest. Whether you're new to the service or facing your first move into housing after many years of active duty, a few considerations may put you at ease.

The majority of Base Housing has been bought out by a PPV company. Most of Marine Corps and Navy housing is owned by
Lincoln Military Housing
. Luckly the majority have the houses have been newly renovated if not completely re-built. The recent renovations have included new flooring, fixtures, window treatments, and complete bathroom and kitchen overhauls.
But before you decide make up your mind there's a few questions to ask yourself:
How long will it take to get in? Waiting lists vary depending on the number of available units. Refer to the local housing office where you'll be stationed to find out the average wait time. Remember that these are only estimates, it's possible for the list to go much faster than the amount of time quoted. Your position on a housing waiting list is determined by the date on which you detached from your previous command. This is referred to as your control date. In our time in the Marine Corps we've seen no waiting list, and list as long as 2.5 YEARS!
What about Basic Allowance for Housing? Though BAH is not given to those living in military quarters, consider the savings on such things as rent payments exceeding your BAH allowance, gas and/or electric bills, garbage pickup fees, and security and pet deposits.
It's advisable to get on the list regardless of whether you've decided to move into military housing or not. You can change your mind, and you're not obligated to accept quarters when they become available.

Are pets allowed in housing? Policies vary with each housing office, but often families with pets can live in designated sections. Check out the specific policies for your prospective area.
Contracted companies provide regular grounds maintenance in most housing areas, ensuring pleasant surroundings for you to enjoy. You only have to maintain your designated yard. Housing offices encourage your gardening skills with regularly scheduled presentations of yard upkeep awards. Just be sure to get clearance before doing any serious planting.
Leaky faucet? Not a problem. Maintenance crews are on duty around the clock, usually handling repairs within a short time, if not the same day, depending on severity. Fun things you might find in your housing community may include but are not limited to:
• Community centers for children with loads of regularly scheduled activities
• Neighborhood playgrounds
• Community garden plots
• Youth sports leagues
Possibly the greatest benefit of living in military housing is being among people who understand you and your life as a military family. Lifelong friendships are often forged as you share the unique experiences of military life. Your neighbors may very well be an immediate source of support in your new surroundings, and that should put you at ease.