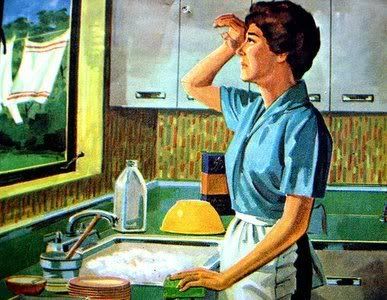 Walls
• Paint is an inexpensive and dramatic way to change the look of a room. However, keep in mind that most military housing regulations require you to return the walls to the exact color before you move out.
• An iron wall grille adds rich architectural detailing to any room.

• Fabric can be used as a wall covering when applied with liquid starch and easily removable.
• Borders add special detail to the room. There are many removable/reusable styles on the market. Wallies and Peel-n-stick graphics are other options.

• Stenciling is a unique way of adding color and personalization to a room.


Windows

• Curtains can make a big visual impact. Drapes are beautiful but can be pricey and may not be long enough to fit the widows in your next house. To avoid the extra cost and frustration, top treatments are more practical. Valances or no sew/low sew treatments are simple and look great.

• You can use floral garland or scrolled metal swags as window accents. You can also arrange multiple vines around a small room, like a bedroom or bathroom, this makes a great "country garden" feel, and can be taken along to any new duty station.
• If you have a window that you would like to cover for privacy reasons or to block an unwanted view, you may want to try a decorative window tint. They can be cut to size, easy to apply, and are reusable.


Furniture

• Choose pieces that are timeless and will mix and match with what you already have. Most military quarters are cramped on space and have limited storage so try to buy multipurpose furniture. Some examples are ottomans, sofa-beds, armoires, extendable tables, and "all-in-one" loft units

• Throw pillows and inexpensive table linens that coordinate with your window treatments tie in the overall style of a room and are a great way of adding color, texture, and pattern.


Kitchen

• Select small appliances that are neutral in color and will match with any kitchen design. Stainless steel or chrome is a safe bet because it matches both black and white large appliances equally.

• If you put S-hooks from a chain hanging from your ceiling in a corner of your kitchen, you can store your pots and pans in a fashionable manner, save cabinet space, and still keep from making irreversible damage to your housing unit.
• Freshen up outdated cabinetry by adding new drawer pulls and replacing cabinet knobs. Remember to switch back to the old ones before you sign out.
Lighting

• Change out the boring, standard light fixture and replace it with something more sophisticated and stylish. A chandelier in the dining area can become a focal attraction for the whole room. There are many affordable options and they can be taken down easily when you leave and used in your next home.
• Military housing often times does not provide enough lighting. An easy and portable solution is to install under cabinet lighting. These come in very handy and are perfect for kitchens, offices, bookshelves, and closets.
• If you don't have ceiling fans in your quarters, you may want to consider installing them. They're affordable and not only bring relief from the heat but also contribute to a room's ambience by simulating a calming breeze.


Accessories & Home Accents

• Framed photos are a link to where you have been and who you are related to! Pictures will be an unchanging decoration. It also give your kids a visual sense of "family" so they and will recognize them on your next leave home!

• Candles make a room feel warm and inviting. There are lots of great ideas for displaying them here .
• Mirrors are not only practical but can be lovely works of art, enhancing your home in many useful ways. Artwork is another great way to incorporate color and visual appeal.

• Rugs cut down on the echo and cover hard, cold, bare floors. They really soften up the boring tile and dress up hard wood. Naturals (like wool sisals, woven sea grass, or jute) in muted patterns are usually safe bets.

• Use baskets and decorative containers for extra storage and to help keep clutter under control and out of sight.

• Buying real plants can be expensive every time you move. Another option is to invest in high quality silk flowers and plants. Look for sales, buy per season and change accordingly. When you move, the greenery moves with you.